AAUW Southern Pines Branch
The American Association of University Women (AAUW) is the nation's leading voice promoting equity and education for women and girls. Since their founding in 1881, AAUW members have examined and taken positions on the fundamental issues of the day — educational, social, economic, and political.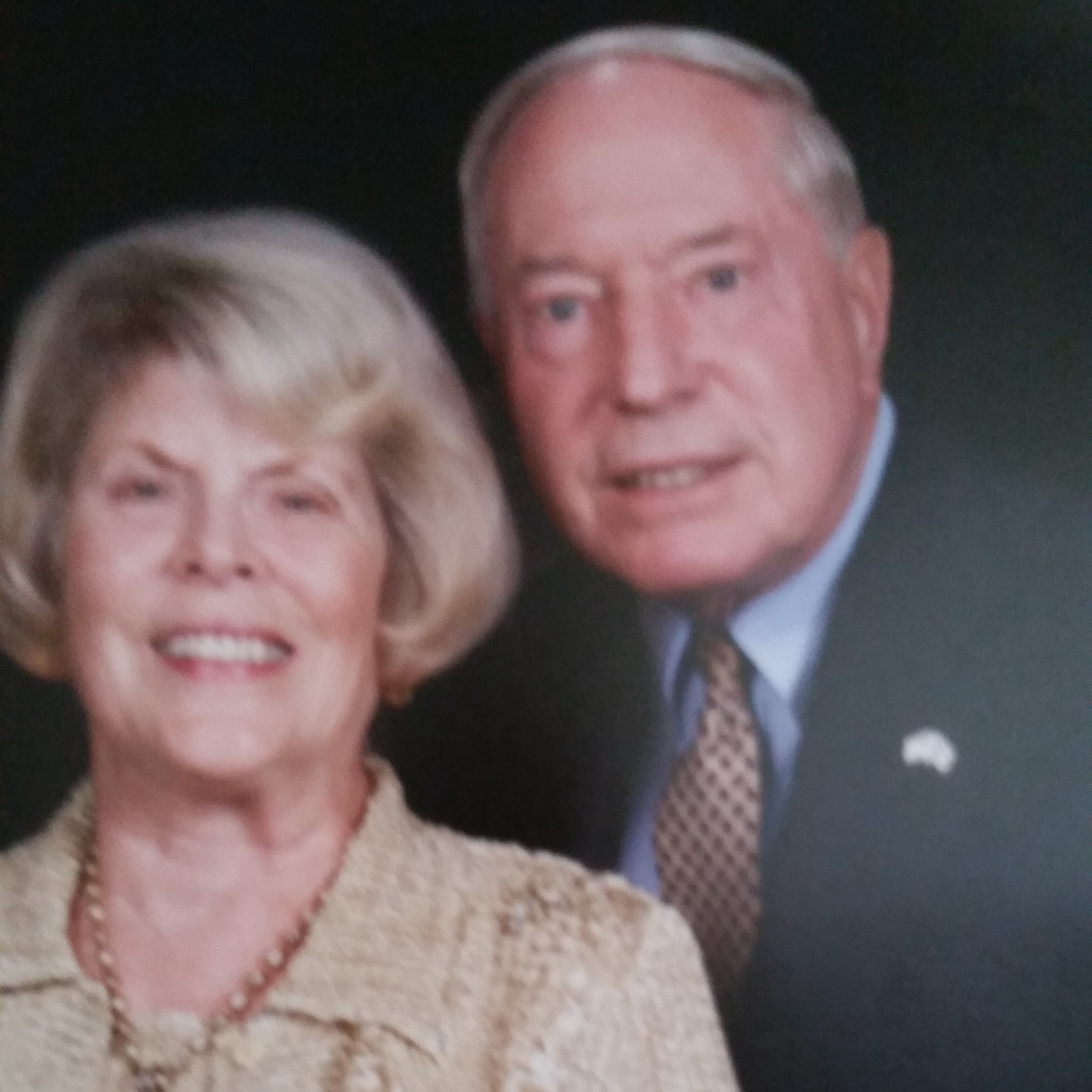 Alan Birchler and Molly Thomas Birchler
Both Alan and Molly had parents who were keenly aware of the value of an education. Alan's father Charles Birchler earned his degree from Purdue University and Molly's father earned his degree from NC State. Alan grew up in Cleveland Heights, Ohio graduating from St. Ignatius High School and several years later from Purdue University with a degree in Mechanical Engineering. Molly grew up in Albemarle, NC graduating from Albemarle High School. She earned her undergraduate degree from Coker College, Hartsville, SC and later a Master's degree in Education with emphasis on Reading from the University of Toledo in Toledo, Ohio.
Alan and Molly met in Toledo, Ohio where Alan was employed with Dana Corp and Molly was a teacher in Sylvania, Ohio. Al's son Bill Birchler was a student in the junior school in which Molly taught. but it was not until later that Molly would meet Bill's father Alan and marry him. Moving to Moore County in 2000 and almost back home for Molly was something neither had expected when first meeting, but proved to be the right place to retire for both.
With the passing of Al's son Bill Birchler in 2004, setting up a scholarship in Bill's name seemed a perfect way to memorialize him as well as help another student realize the value of an education. SCC was the obvious choice to establish this memorial scholarship because of the high standards it held in the community. Al and Molly each contribute to their own college scholarship programs believing that a sound educational background is something that a person will always have to value no matter what circumstances life may deal with them. We are most proud to be donors to SCC.
ASGA, American Singles Golf Association, Pinehurst Chapter
The American Singles Golf Association is a group of chapters throughout the United States and Canada organized to find groups interested in getting together to play golf. The Pinehurst Chapter holds general membership meetings once each month and play golf as a group frequently. Many social-only events are also held throughout the year.
Barbara Sutherland
Both Barbara Sutherland and her daughter, Emily Sutherland Bowles, were non-traditional college students.
Barbara attended college in the 1930s, when women were relegated to their traditional roles, and few pursued higher education. Her family struggled financially to educate Barbara, but she was a successful student and graduated Phi Beta Kappa.
A product of the community college system, Emily earned a nursing degree. Later she attended Radford University, where she juggled the roles of mother and wife, earning a bachelors degree in primary education at the age of 41.
Described as cheerful and vigorous, with a special connection to younger children, Emily found her calling as an elementary school teacher in Virginia.
Her untimely death came just five years after completing her degree at Radford. To honor her memory, Barbara established the Emily S. Bowles Endowed Scholarship at Sandhills.
The Sutherland family's connections to Sandhills extend beyond Emily's scholarship. Barbara knew Sandhills President Dr. John Dempsey, and shared his fondness for golf. Dr. Molly Gwinn, sister of Emily and daughter of Barbara, is an adjunct faculty member at Sandhills and has given many lectures on art at the college.
First year Sandhills students demonstrating financial need are eligible for the Bowles scholarship.
Photo: Emily Sutherland Bowles
Carolina Eye Associates
Carolina Eye Associates was established in 1977 in Pinehurst/Southern Pines, North Carolina, by Robert Gale Martin, M.D. and George Tate Jr., M.D. Since then patients from across the United States and more than 20 foreign countries have come to Carolina Eye Associates for their eye care needs. Today, it is one of the largest eye care practices in the Southeast, with twelve regional eye care centers in North and South Carolina. The centers in Pinehurst/Southern Pines and Greensboro offer a full-service accredited eye surgery center.
The Carolina Eye Associates Scholarship Fund was established in 2012 and is awarded to three deserving students enrolling full-time in Ophthalmic Medical Assistant Program at SCC.

Central Electric Membership Corporation
Central Electric is a not-for-profit electric cooperative owned by the people it serves. As a hometown utility, Central is committed to providing reliable, affordable energy to more than 22,000 homes and businesses in five North Carolina counties, including Chatham, Harnett, Lee, Moore and Randolph counties.
Central Electric is one of 749 Touchstone Energy cooperatives across 46 states. Touchstone Energy cooperatives provide electric service to approximately 32 million member-owners.
The Central Electric Scholarship Fund was established in 2001 and is awarded to a student who is a member of CEMC or a child of a member.
Charles and Jane Wellard
During a career spanning six decades, Charles Wellard was awarded 28 patents, built 36 industrial plants, published dozens of technical articles, wrote three books and presented papers at symposiums around the world. His inventions and innovative engineering designs bridged the transition from the era of analog technology to the digital age. Charles Wellard developed breakthrough technologies, built successful companies, created meaningful jobs and improved countless communities.
Charles and Jane Wellard also shared their good fortune throughout the years—generously providing vision, leadership and philanthropic support to countless worthy causes—particularly in the field of education. Charles and Jane Wellard were people who believe deeply in the power of education to change lives.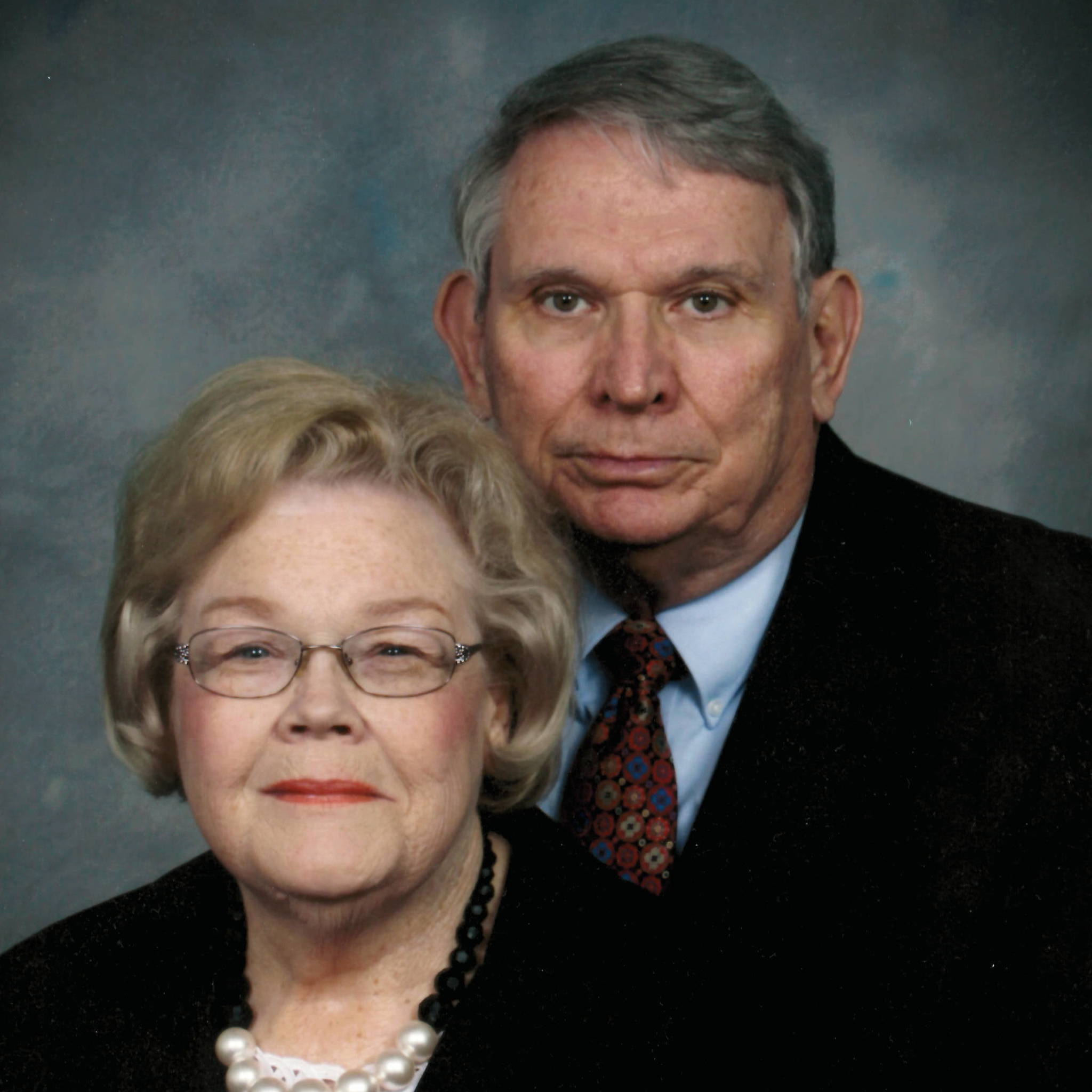 Charles and Linda Hammond
Linda Bullard Hammond was a native of Bladen County, she was a daughter of the late Walter Scott and Pauline Hill Bullard. Linda graduated from Bladenboro High School and East Carolina University. She worked as a school teacher in Cumberland, Chowan, and Harnett counties early in life and then in Moore County where she retired.
Linda was very talented and enjoyed sewing and playing the piano and organ. She also enjoyed painting, arranging flowers, and making wreaths.
Linda and her husband Charles, have been married nearly 50 years. They have two sons; Charles Hammond, Jr. and Walt Hammond along with two grandchildren, Grace and Amelia Hammond, who were the apple of her eye.
Charles Hammond created "The The Linda Hammond Encouragement Scholarship" in 2016 to be awarded to students graduating from a Moore County High School.
Clarence M. "Zig" Ziegler
"A rose is a rose is a rose" may be true but a magnificent garden needs more than just "seed money." Happily, as the idea for a Sandhills Horticultural Garden complex was developing, volunteers stepped up to form the Sandhills Horticultural Society to raise the money needed for the expansion. "The Ebersole Holly Garden was the first garden, followed by the Sir Walter Raleigh Garden," recalls Clarence M. "Zig" Ziegler, the first treasurer of the Sandhills Horticultural Society. "We had talented students who could do the work and leaders with vision such as department head Fred Garrett. What we needed was more money."
Mr. Ziegler, a former Air Corps pilot and graduate of the University of Pennsylvania, had moved to this area after retiring from 33 years at the telephone company. "I had many transfers over the years. In fact, the house I'm living in now is my tenth house," he says. "I really enjoyed landscaping so I started taking classes at Sandhills. Next thing I know, I'm involved with the Horticultural Society."
This dedicated volunteer had a three-part plan for the organization to raise money for garden expansion: contact garden clubs in the area for help, ask every person you know to donate, and have the Horticultural Society hold plant sales. The plan was a resounding success.
"The people of this area have been so generous, including great help from the local businesses," he says. "Most gratifying of all was the wonderful work by the students, using the money we raised to create tremendous gardens."
Mr. Ziegler's involvement with the Horticultural Society and the Gardens continued for decades. He also has been a substantial and frequent donor and served on the Board of the Sandhills Foundation.
His contributions and efforts will never be forgotten. Sandhills Horticultural Gardens, twelve lovely themed gardens now on 32-acres, draws visitors from around the world.
Donnell G. "Buck" Adams
Donnell G. "Buck" Adams was an avid golfer and a beloved mentor to many aspiring golf club professionals—many golf professionals found their start working with Adams. Adams became the pro at CCNC when it opened in 1963 and retired from the position in 1991. Adams was a graduate of the University of North Carolina at Chapel Hill where he was a member of the golf team. He was also a competitor on the Senior PGA Tour, and he was elected to the Carolinas PGA Hall of Fame.
Following his untimely death in 1998, The Donnell G. "Buck" Adams Endowed Scholarship was created to honor his life and legacy.
Doug and Loraine Edwards
Michael Douglas Edwards was born to Doug and Loraine Edwards on July 25th, 1984 in Moore County, North Carolina. He was gifted with two wonderful older brothers, Joseph and Lucas.
Mike grew up with the childhood every boy should have. Spending most of his life living outside of Whispering Pines, Michael enjoyed spending time with his family and friends, riding motorbikes and four-wheelers, playing computer games, practicing his marksmanship, swimming, and playing role-playing games.
Mike had a jolly charm and natural charisma that grew on everyone that came to know him. He possessed a quick wit and a cleverness that always made him the center of conversation in a group. He could tell a tall-tale or joke that was sure to make everyone present laugh and smile. Michael was also the first one to offer help when something needed to be done or a friend needed help.
Unlike so many teenagers, Michael knew what he wanted to be "when he grew-up". Michael wanted to be a master chef. He would often prepare appetizers or delicacies that would bring a little class to any gathering or party. When Michael graduated Union Pines High School, he enrolled in the Culinary Arts Program at Sandhills Community College. He earned high marks the first year of the program, and it made him proud.
The Michael Douglas Edwards Endowed Scholarship was established in 2003 by his parents in celebration of Michael's life and memory, and his dream of pursuing a career in the Culinary Arts. Michael unexpectedly passed away shortly before his 19th birthday. He was preparing to enter his sophomore year of the Sandhills Community College Culinary Arts program. Michael loved the program and looked forward to a future making others happy with his creations. Michael's parents created this scholarship endowment in a hope that the passion their son felt for cooking can live forever in the hearts and minds of other young men and women.
Dr. C. Franklin Bracken and Helene Kimmerle Bracken
Dr. C. Franklin Bracken was born in Seeleys Bay, Ontario and was a graduate of Queens College Medical School in Kingston, Ontario. Dr. Bracken was a renowned ophthalmologist in New York City and was closely associated with Columbia University Medical School where he participated in ground-breaking work in cataract surgery.
Helene Kimmerle Bracken was a native of New York City and was a graduate of Columbia University School of Business Administration. She worked for a number of years for the Mobil Oil Corporation and was an executive in the Foreign Trade Department at Mobil at the time of her retirement in the early 1970's.
Following their retirement, Dr. and Mrs. Bracken moved to Pinehurst where Mrs. Bracken pursued her love of nature, establishing extensive azalea and camellia gardens. Dr. Bracken died in 1983 at the age of 95. Mrs. Bracken continued to live in Pinehurst and supported many philanthropic causes until her death in 2000.
Through her generous legacy gift, Helene K. Bracken has transformed the education of Nurses and Health Science professionals at Sandhills Community College for decades to come.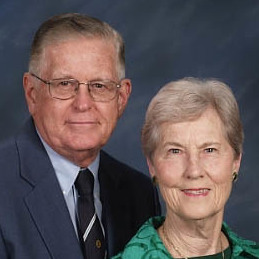 Dr. Larry and Mary Margaret McNeill
Larry McNeill is proud to be a member of the fifth generation of the McNeill family born in either Hoke or Moore County; Mr. McNeill is a Raeford, North Carolina native. He completed his undergraduate degree at Davidson College in North Carolina. After graduation he received his ROTC commission and was soon stationed at Fort Benning in Georgia and later at Fort Jackson in South Carolina. After his discharge from the army Larry began teaching English as well as coaching golf and basketball at Dreher High School in Columbia, SC. He soon completed his Masters Degree in English, and returned to the Sandhills in 1968. Later he completed his PhD in English and was a much beloved professor of English at Sandhills Community College from 1968 until his retirement in 2001. Mrs. McNeill fondly recalls stories his students have told her over the years about how much they learned from and enjoyed Dr. McNeill's classes.
Like her husband, Mary Margaret Woodward McNeill has an extensive association with Sandhills Community College. Mrs. McNeill was a graduate of Sandhills in 1977. She taught Communication Skills part-time for several years. She has served on the Sandhills Community College Foundation Board since 1998, and she served as the Foundation's Donor Recognition Committee Chair for over a decade. Much of the donor recognition seen across the Sandhills campus is the result of work done by the committee under Mary Margaret's steady guidance. In 2007 when the SCC Alumni Association was re-formed Mrs. McNeill volunteered and continues to serve as an alumna on the association's Board of Directors.
The McNeill's have a room dedicated in their honor at the Hoke Center, the McNeill Nursing Classroom and Lab. In 2014, Dr. McNeill was inducted into the SCC Athletic Hall of Fame for his coaching and contributions. He continues to teach one English class on part-time basis.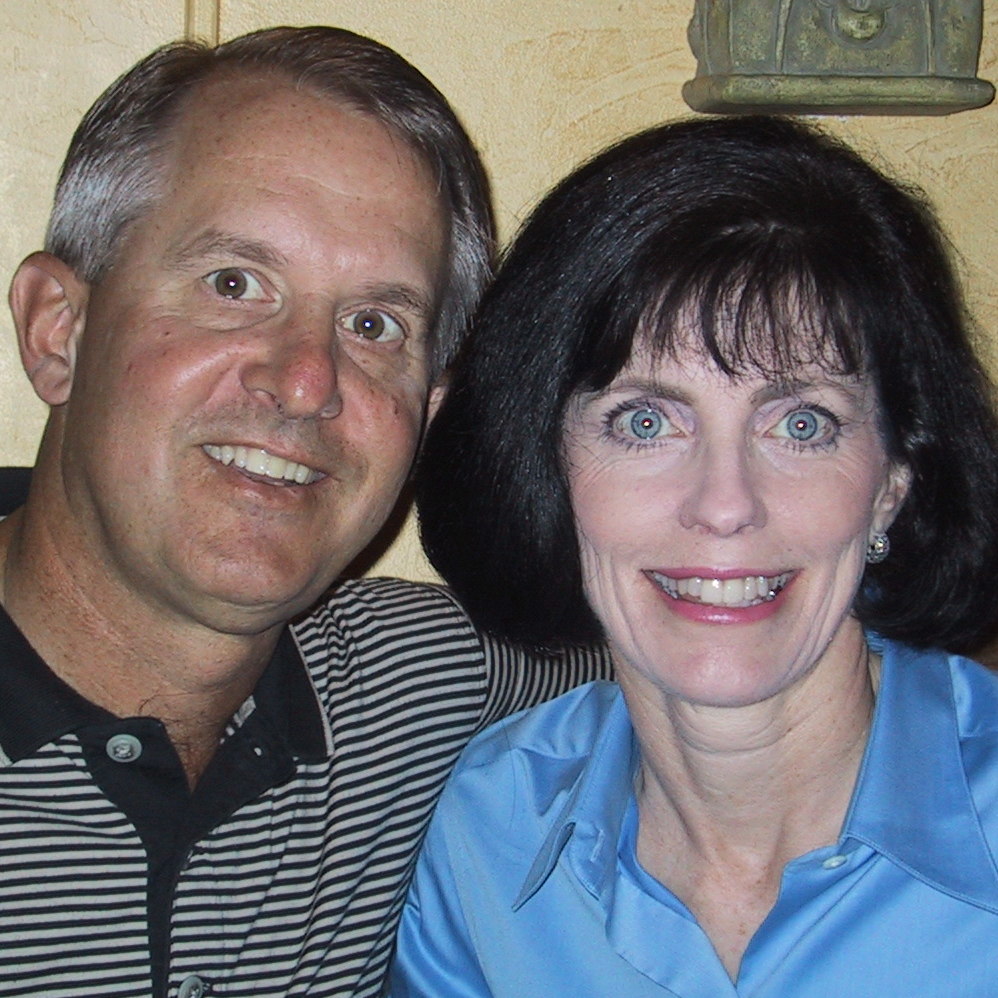 Drs. Gary and Marcia Krasicky
Drs. Gary and Marcia Krasicky have been residents of the Sandhills since 2005, having moved here in retirement from their medical professions in the Washington, DC area. Marcia completed a 26 year career in the Navy, serving in the Medical Service Corps as an Optometrist. Gary retired from Fairfax Radiological Consultants as the Chief of Nuclear Medicine at Inova Fairfax Hospital.
Marcia's parents, Ardes and Willis Walz, were advocates of higher education, and instilled in their children the values of life-long learning. Marcia and Gary have established The Walz Family Scholarship in honor of them, and hope that this "first generation" assistance will raise up entire families through education and training.
Drs. John and Nancy Ellis
Longtime Pinehurst residents Drs. John and Nancy Ellis have regularly displayed their willingness to assist others in their educational pursuits.
A pioneer in First Health's Department of Orthopedics, John Ellis arrived in Pinehurst in 1973 and began practicing medicine. Surgeons from Japan, Korea, Canada, Europe and all over the U.S. came to Pinehurst to learn from him and witness his accomplishments in joint replacement. Today, First Health has one of the largest joint replacement programs in North Carolina, and boasts one of the highest success rates in the nation.
Nancy Ellis has worked diligently to provide educational opportunities and assist students with their enrollment in Sandhills. She has financially assisted students who might not otherwise be able to attend college, and she serves on the Board of Directors of the Sandhills Foundation, the college's non-profit organization which makes available scholarships and funds for improving technology and equipment.
The Ellis' instrumental support and commitment to education prompted them to establish the Ellis Education Endowed
Scholarship.
The award is given bi-annually to second-year nursing students who have demonstrated financial need and qualifications deemed to be successful in completing the Associate Degree in Nursing program. Selection is made by the college's Scholarship Committee, with preference given to applicants who intend to pursue employment at First Health.
Drug Free Moore County, Inc.
DRUG-FREE MOORE COUNTY, INC., is a non-profit organization composed of concerned citizens and community agencies that include medical, mental health, education representatives and law enforcement officers.
DRUG-FREE MOORE COUNTY, INC. is working toward the ideal of a drug-free society through education and prevention. Moore County and the surrounding area have a number of organizations that provide assistance for those experiencing drug problems, including family members. Each organization addresses a particular aspect of the complex problem of substance abuse.
The Drug Free Moore County Scholarship Fund was established in 2008 and is awarded to students pursuing disciplines that facilitate the prevention, intervention, and treatment of substance abuse in Moore County (including tobacco, alcohol and illegal drugs). The purpose of the scholarship is to provide higher education to those who will be in the workforce assisting the community agencies, businesses, educational institutions, and hospitals in the field of substance abuse prevention and treatment. Recipients of the scholarship may eventually be working in programs, licensed facilities, and government agencies.
Emmet and Mary Logan
The humble beginnings of Emmet Logan's life led him to develop an early sense of stewardship. Mr. Logan's family's financial circumstances meant there was no money for college, but the benefaction of an uncle who had lost his eldest son made educational opportunities available. From his youth in Jersey City to his eventual career as an executive for United Parcel Service, Mr. Logan has always looked for ways to help those less fortunate than he.
Emmet Logan's mother always instructed him to "make books his friends," and Mr. Logan has maintained a lifelong love of reading because of those words. He credits books with providing him most of the knowledge he has gained in life. In tribute to this love of reading, the Emmet and Mary Logan Book Fund was established to provide money for the valedictorian and salutatorians from Moore County Schools' Pinckney Academy who attend Sandhills.
Together with his wife, Dr. Mary Logan, he founded the Emmet and Mary Logan Assistance Program, which provides ten scholarships annually to full-time students, with preference given to single mothers or minority students who have demonstrated financial need in order to remain in school.
Mr. and Dr. Logan garner much gratification from their efforts to help underprivileged students overcome hurdles. They have collected over 70 notes and cards of thanks from recipients, each of which bring them much satisfaction.
The Sandhills Community College bookstore and the newest classroom building, Logan Hall, home of the English and Math Departments, and the Kelly Tutoring Center, are named for the Logans.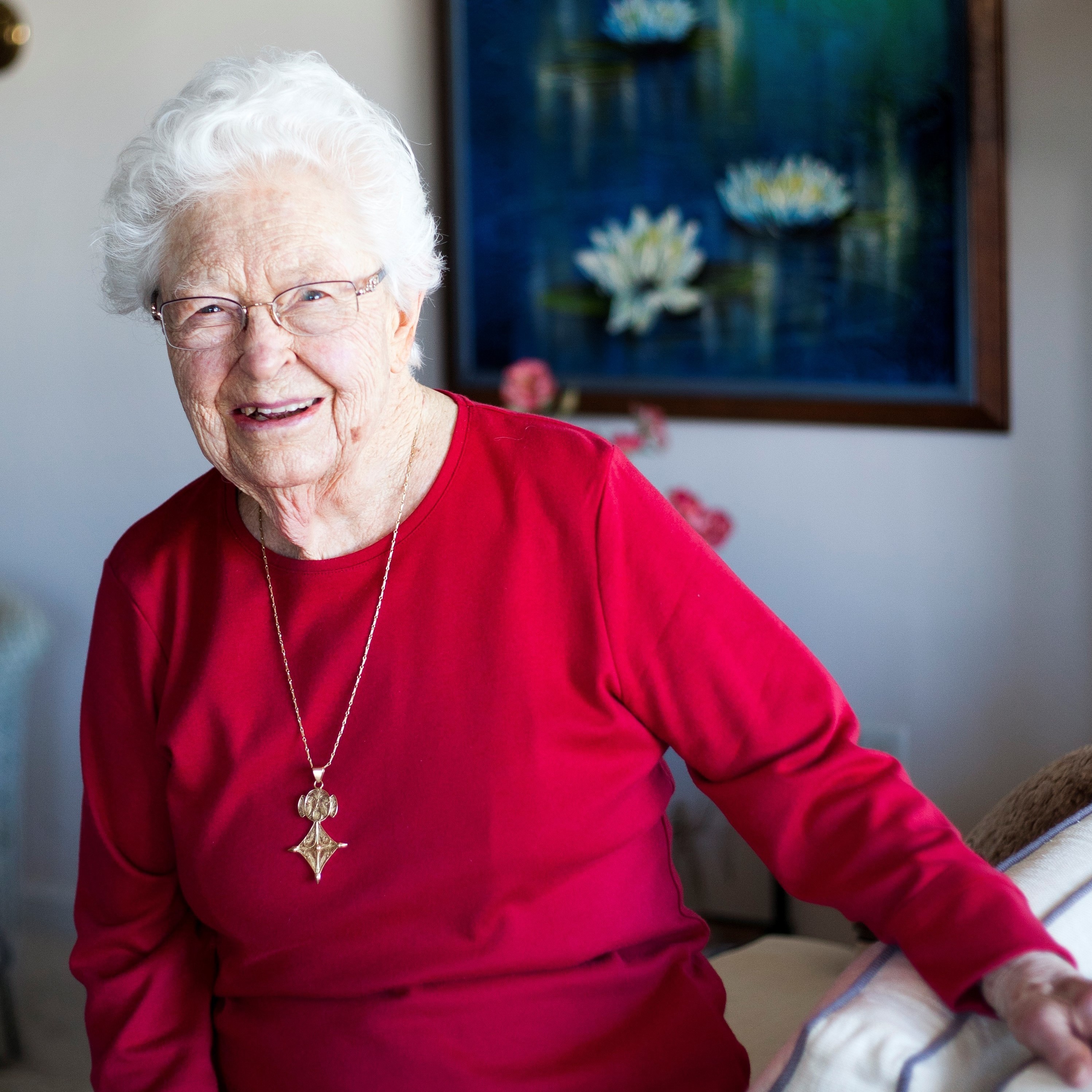 Eula Isom
After growing up in Nebraska and leaving the Dust Bowl stricken family farm to start over in Chicago, Eula Isom's curiosity has taken her all over the world. She is 103 and she stays active, playing bridge and exercising regularly, to keep going. "I'm amazed and have been for several years let's say, that I'm here, and wonder why. I think it's unbelievable how I feel and what I can do."
Photo credit courtesy of The Pilot:
http://www.thepilot.com/news/living-through/article_13e655d8-6f42-11e3-81fc-001a4bcf6878.html
Eula and her sons, Preston and Steve, created the Winfred R. Isom Memorial Scholarship in loving memory of her late husband.
Eva Barber Dowd
Eva Barber Dowd was a caregiver in the truest sense of the word.
Born in Moore County near Carthage, she grew up with a deep connection to the land and her family, both remaining close to her heart all her life. This affection led her to a career in nursing. Her training as a registered nurse brought hope and healing to her patients, first at Moore County Hospital (now Moore Regional), and later working with private clients and family. After marrying Henry Dowd, the manager of C. Louis Meyer farm and nursery, she turned her nurturing gifts to horticulture. Many homes in the Sandhills still have the bones of the gardens she helped Henry design. Eva's garden around her home was a magical tangle of unusual plants or shrubs. She was always excited to share heirloom plants she'd grown from cuttings, and you seldom left without several pots of unique plants for your own garden.
Eva's patience, kindness, and wisdom were her gift, mixed in with humor and laughter, and a healthy dose of no-nonsense when necessary. She unfailingly put the needs of others ahead of herself. The back door was always unlocked, there was usually a homemade pound cake on the counter, and regardless of what she was doing made time to listen to someone's story of hurt, worry, or joy.
Eva's gift for caring found many avenues of expression. Stray dogs inevitably found her back door, and inevitable never left. Children, her own and the children of others, knew that "the Little House" was always a wonderful place for play and adventure. There was always room for one more at the table for supper. Her patients knew that she was their advocate: she would do whatever it took to get them back on their feet. She would never sugar coat anything, but somehow you knew it would turn out alright because Eva was there.
While nursing and horticulture were the two most obvious outlets for Eva's energies and talents, her caring nature was expressed in every aspect of her life. She was an encourager, a supporter of other's dreams. She always attempted to see the good in people and situations even when things might not have looked promising. She knew that everyone had their struggles, and that patience and a kind word would do more good than one might imagine. She truly cared for others and their well-being, whether it was a patient, a plant, a pet, or another human being. She was a caregiver in the truest sense of the word.
Family of Deputy Richard Lee "Rick" Rhyne
Richard Lee "Rick" Rhyne
Deputy Sheriff Rick Rhyne was shot and killed after responding to investigate reports of trespassing at a home on Morrison Bridge Road.
While questioning two brothers he learned that one of them had a warrant for outstanding child support. As he attempted to place the man under arrest the man fatally shot him with a handgun. The suspect then committed suicide.
Deputy Rhyne had served with the Moore County Sheriff's Office for four years and had a total of 37 years in law enforcement. He had previously served with the Pinehurst Police Department and as police chief of the Foxfire Police Department. He is survived by his wife, son, and two grandchildren.
On April 23rd, 2013 The Moore County Sheriff's Department named the new public Safety center the Rick Rhyne Public Safety Center in honor of Deputy Rhyne and his service to the citizens of Moore County.
Felton and Jean Capel
Felton Capel is regarded in Moore County as a well respected individual known for breaking barriers.
After his election to the Southern Pines Town Council in 1959, he worked diligently with his friend and former Southern Pines Mayor Voit Gilmore to integrate the area's theaters, golf courses and hotels. Later he became the first African American to join the Moore County Rotary Club.
He cites his biggest thrill as witnessing his two grandsons each being recruited by UNC-Chapel Hill former basketball coach Dean Smith and Duke University coach Mike Krzyzewski.
His success as a small businessman provided a catalyst for his involvement in civic life. In addition to his service as a town councilman, Capel has served on the Boards of Carolina Power and Light and Wachovia Bank. He is also an inductee to the N.C. Business Hall of Fame.
As fervent supporters of education, the Capels have generously established the Capel Scholars Program, whose intent is to provide opportunities for local high school students to attend Sandhills Community College.
Given annually to five first-year students, the award reflects the professions of the Capels, with preference given to students majoring in business or healthcare.
First Bank
At First Bank, we've been helping our customers realize their dreams since 1935. We love what we do and can't wait to serve you too. In the spirit of that commitment, one of the older scholarships at Sandhills Community College, established in 1979, the First Bank Scholarship is awarded annually to a second-year student in Accounting or Business Administration. Student must demonstrate financial need, and should demonstrate potential for success in business field.
With more than 80 years of dedicated service, First Bank has nearly 100 branches of knowledgeable associates across the Carolinas, and is the seventh largest bank headquartered in North Carolina with approximately $4.4 billion in assets.
Fred and Cornelia Bentley
A common love of classical music and a fascinating life
abroad characterized the union of Fred and Cornelia Bentley.
After serving in WWII, Fred was appointed the post-war
responsibility of transferring all demilitarized American
equipment to the Germans as part of the Marshall Plan to
stimulate the German economy.
A stint in Berlin with the U.S. State Department brought
Cornelia to Germany, and her introduction to Fred came
during a vacation in Munich. The discovery of their joint
affection for classical music led to a courtship, followed by a
Parisian marriage and a honeymoon on the Riviera. The
Bentleys spent 17 years of their married life in Europe.
Cornelia's interest in the arts expanded beyond music, and
she became an avid collector of paintings and antiques. The
couple settled in Whispering Pines, where the Bentley's
relationship with Sandhills first began with Cornelia's
enrollment in continuing education courses at the college.
When she passed away in 1998, Mr. Bentley sought a way
to honor her.
As a consequence of his benefaction, second-year classical
music students at Sandhills have the opportunity to
compete for the Cornelia M. Bentley Endowed Classical
Music Scholarship. Providing financial support for
tuition, books and other costs, the scholarship is awarded
annually to a student who exhibits strong vocal or
instrumental talent or who is considering a performing career in
classical music.
Friends and Family of Ann Albert
When nurse Ann Albert passed away in 2002, her colleagues at First Health chose to establish a memorial for her with a scholarship for nursing students at Sandhills Community College.
Albert's commitment to nursing was impressive. Her dedication to the vocation was evidenced by her continuation to work, despite enduring chemotherapy.
After graduating from Forsyth Hospital, she began her career as a labor and delivery nurse in 1972 at Moore Memorial Hospital, later renamed First Health. She eventually became the hospital's head nurse in labor and delivery, ending her tenure as the operating room's director.
Albert was respected in her profession by many, and the creation of the scholarship in her memory resulted in hundreds of contributions from her co-workers, friends and family members.
Her colleague Ed Tem, a nurse anesthetist, recalled that she had "high values and always did the right thing." He found that Albert "led by example, making it easy for others to follow."
Photo: Ann Albert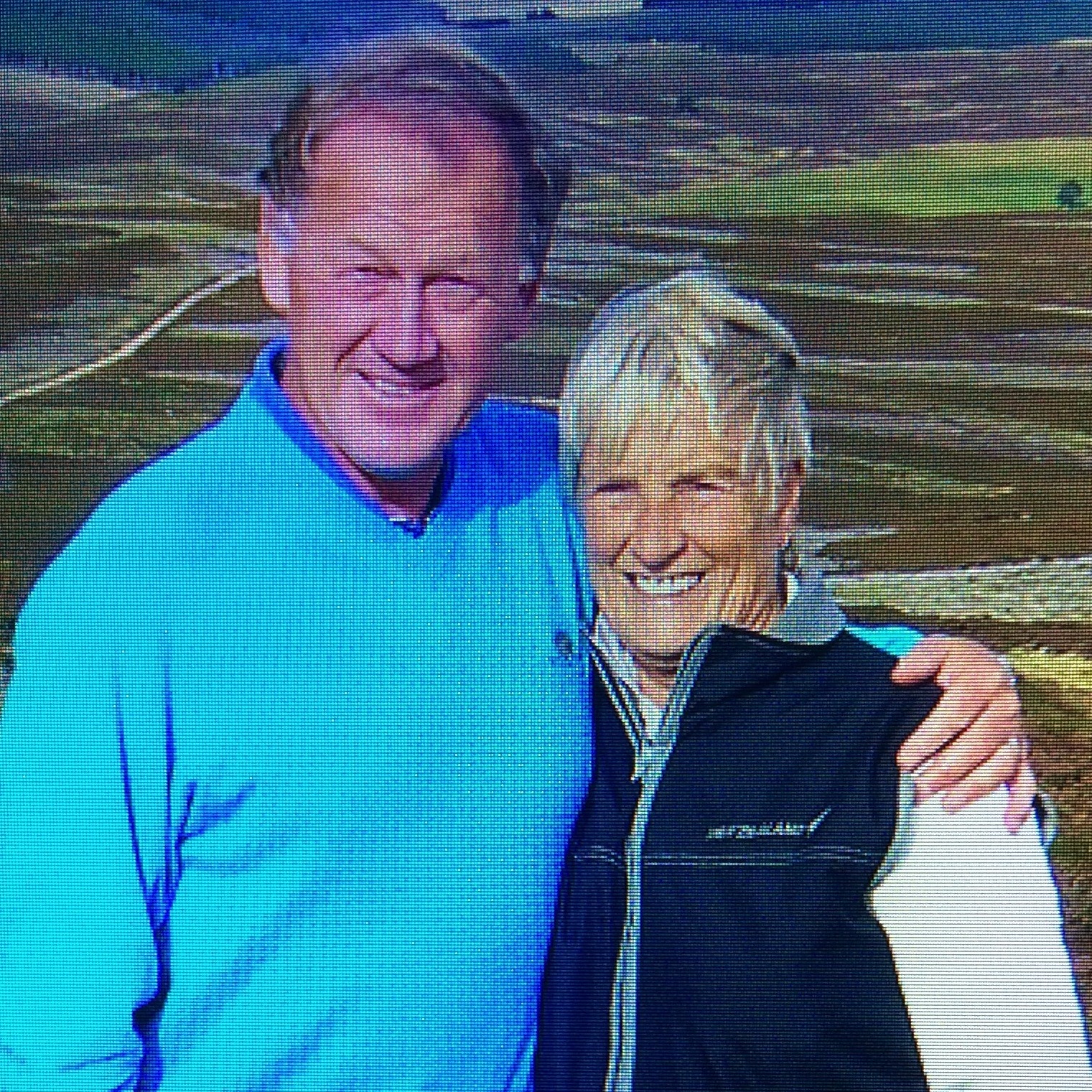 Friends and Family of Anne Chainey
Anne Elizabeth Chainey (nee Roscoe) was born in Edinburgh 18 August 1942, was trained as a nurse at the Edinburgh Royal Infirmary (1961 to 1964), as a midwife in Glasgow (1965) then served in the Queen Alexandra Royal Army Nursing Corps (1966 to 1970) before taking a post as the Nursing Sister at Sutton Valence School in Kent where I was teaching. We married in Edinburgh in August 1972 after I had gained a post in the Department of Physical Education at the University of Edinburgh. Anne trained as a Community nurse and worked in Edinburgh before we moved to North Berwick in 1982. By that time our 4 children had been born. Anne took a post as Community nurse based at the Health Centre in North Berwick and worked there until her retirement in 2006. By that time, along with 3 other locally based nursing colleagues, she had launch HouseCall Care and Support, providing a broad range of additional and much-needed nursing and domiciliary services across the local communities. That business grew rapidly, became a valued service and a significant local employer.
Following our move to North Berwick (23 miles from Edinburgh) we had both developed our interest in and love of golf, joining North Berwick Golf Club. I was promoted to Director of Physical Education at the University of Edinburgh in 1983. In celebration of our 25th wedding anniversary we made our first visit to Southern Pines in September 1997, loved the experience and began to develop a network of friends in the area. In 2002 we brought the University Men's Golf team to Pinehurst, enjoying home stays and in 2008 the Men's and the Women's Golf teams. Many of our Sandhills friends visit Scotland. At the time of her sudden death in July 2010, Anne and I had enjoyed 12 golfing holidays to the Sandhills and were familiar with the major contribution which the Community College was making to the area.
Anne was a dedicated and much-respected professional, contributing to nursing and care in the community for over 45 years. Our family was delighted when friends in the Sandhills elected to fund and establish a Nursing Scholarship in her name in Autumn 2010, to be awarded annually to assist a 2nd year student through that year of the Nursing programme. In 2011 the Housecall Care and Support company was sold and I and the family elected to fund a second Nursing Scholarship to be awarded annually to a Ist year student.
I continue to visit the Sandhills and in 2012 purchased a property in the area. I normally make Spring and Autumn visits accompanied by golfing friends and members of my family.
Friends and Family of Elizabeth Morrison Barron
An avid gardener and "a young artist, in love with nature, its beauty and its bounty," Elizabeth Morrison Barron left her mark on the
Southern Pines community in many ways.
A Sandhills graduate, she painted custom farm signs for homes and farms in horse communities, many of which still remain along Youngs Road in Southern Pines. She also was the official photographer for the Moore County Hounds, an excellent cook who catered for the
Southern Pines equine community, and she designed and organized the Paddock Gallery, a a series of drawings for the Stoneybrook
Steeplechase.
Her artwork included custom floor cloths on canvas, which were sold throughout the U.S. and the Virgin Islands.
Morrison's connections to the college extend beyond her status as a Sandhills alumnus.
She was a close friend of longtime art instructor Denise Drum Baker, and her father, Dr. Maxwell Morrison, donated from his own garden some of the first camellias to be planted at the Sandhills Horticultural Gardens.
Upon her death, her husband and Denise Baker quickly organized "Eliz-a-Thon," a block party in downtown Southern Pines, which offered food, live music and an auction of artwork to fund a scholarship at Sandhills in Barron's memory.
The Elizabeth Morrison Barron Memorial Art Scholarship is given annually to a second-year student pursuing an art career, who has demonstrated a talent and love of art. Selection is determined by the Sandhills Scholarship Committee, the art faculty and Mrs. Evelyn Dempsey.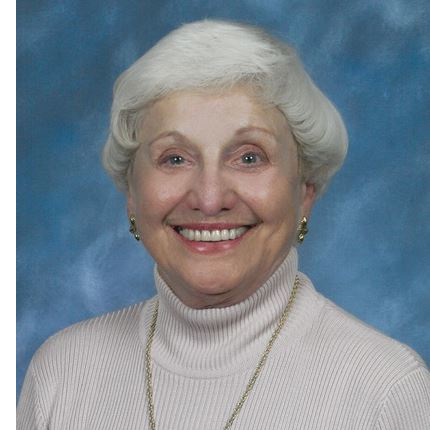 Friends and Family of Lottie Sophia Rhoads
Lottie faced death with the unblinking curiosity that served her throughout her life. As her death approached, Lottie told friends, family, and caregivers what her relationships with each of them meant to her. She planned details of her funeral and planned her cat's future. Only in her final days did she wonder, "Why dying has to be so hard." Those accompanying her through her final journey were humbled by her vulnerability and her strength.
Lottie was born Nov. 15, 1929. She raised two daughters with her husband, Francis J. Nitkowski. He predeceased her, as did daughter Deborah Dantzer. Her second husband, Robert Rhoads, also predeceased her. Lottie is survived by daughter, Deni Elliott; grandson, Kurt Schachner; and a large circle of friends who felt like family.
Lottie retired to Pinehurst from a nursing career in the Washington, D.C. suburbs in the late 1980s, eager to spend her last chapter gardening, golfing and playing bridge. But, she was soon bored by retirement and appeared at Moore County Regional Hospital volunteer services to request a weekly Wednesday morning shift, but only if she could work in the Emergency Department.
As the first ED volunteer, Lottie helped in the many ways her experience prepared her: she restocked trauma carts, dashed to the pharmacy or lab, offered a friendly ear for incoming patients and sat patiently with families in wait. Lottie was proud of her recognition as Moore County's Volunteer of the Year in 2006. When double knee replacements — the second at age 82 — made walking difficult, she said that she distracted herself from the pain by counting how many people returned her cheery "Good Morning," as she went about her duties. By the time she hung up her volunteer smock, Lottie had logged 26 years.
Lottie was a proud member of the elite Silver Foils golfers. She was also active in the Pinehurst Garden Club, Women of Weymouth, Carolina Philharmonic, and innumerable bridge groups. Lottie was a consistent donor and volunteer with her church and for local and national nonprofits.
Lottie was honestly interested in every person who happened into her life. With humor and insight, she visualized alternative futures and changed lives. That's how caregivers who ministered to her failing body have found themselves on unimagined trajectories. Lottie showed people the path to their next best selves.
Lottie believed that a lack of funds should not stand in the way of people who had the ability to excel in care at the bedside. Thus, she will continue to transform lives by helping suitable nursing candidates complete their studies.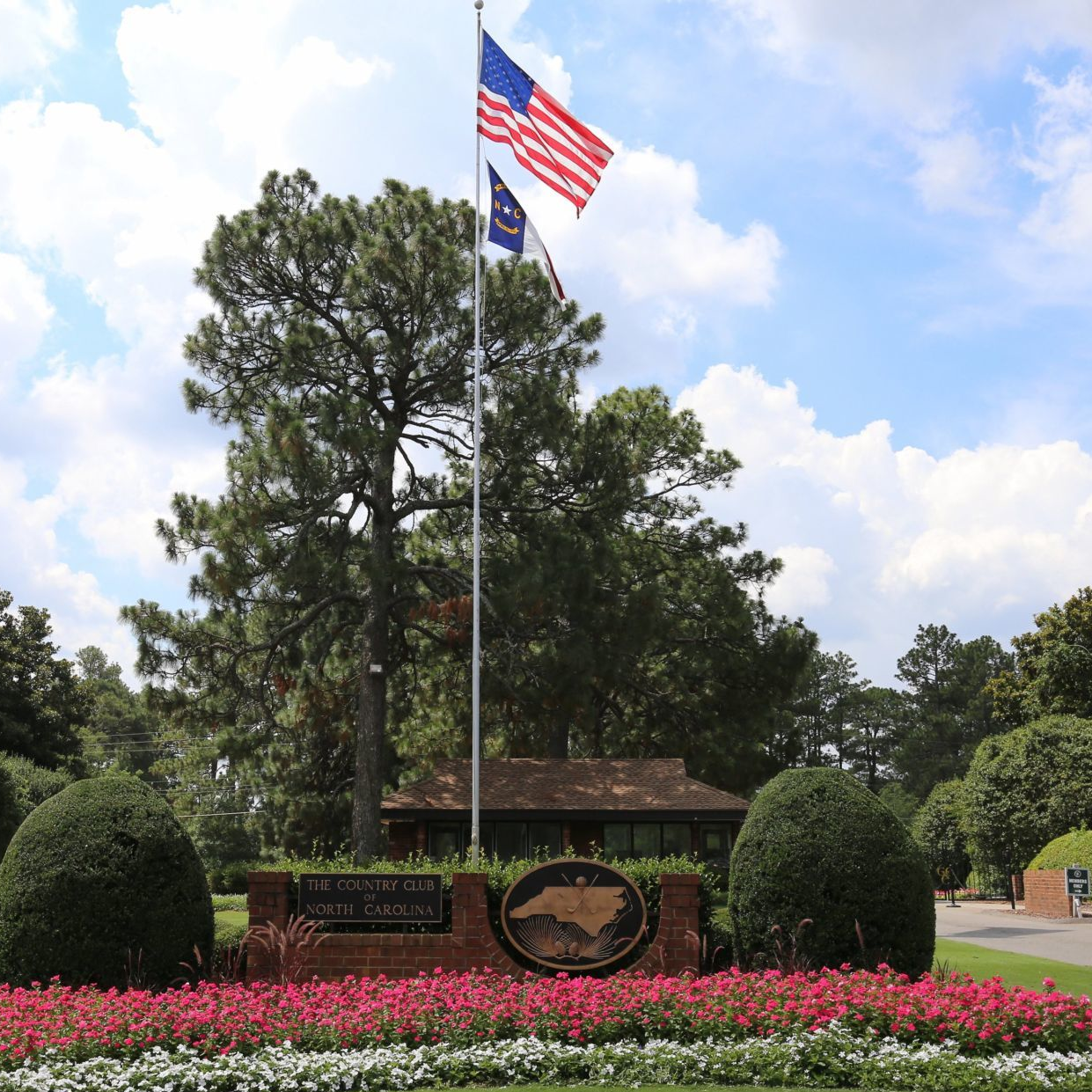 Garden Club of CCNC
The Garden Club of CCNC Scholarship Fund was established in 1999, and is awarded annually to students obtaining a degree in Landscape Gardening.
Garden Club of the Sandhills
The Garden Club of the Sandhills Endowed Scholarship Fund was created in 1989 and was generously endowed in 1999, perpetuating the fund, to assist students in Sandhills Community College's renowned Landscape Gardening Program. For over 25 years this scholarship fund has helped create opportunities for students who would otherwise struggle to fulfil their dream of pursuing a career in Landscape Gardening.
The Garden Club of the Sandhills Endowed Scholarship is awarded to a second-year Landscape Gardening student who must maintain a 2.3 or higher GPA. Student must be a resident of North Carolina and must demonstrate financial need.
Gwendolyn E. Zimmerman and Theresa Zimmerman
Robert Zimmerman, whom everyone called "Clinton" or "Clint", was a teenager when he met Temperence. They married young. Temperance was 17 and out of high school. Robert was attending Wofford College, in Spartanburg, SC. They had three daughters: Gwendolyn (April 27, 1918), Theresa (November 8, 1919) and Roberta (November 25, 1921). The family moved to Aberdeen, NC in the early 1930s. Robert became the principal of Aberdeen High School.
Gwen graduated high school and headed off to the Women's College of the University of NC. (Now UNC-G) She was 14 years old. Yes, she began college at the age of 14. Gwen waited tables while in college to help pay for her education. Her sisters graduated from Aberdeen High School and followed her to UNC-G. Gwen and Teresa went the business school / secretarial / bookkeeping route while Roberta preferred the sciences.
The three sisters all later returned to Aberdeen. Theresa returned due to life-threatening health issues that began in her twenties. Roberta returned to work at the hospital in Pinehurst (now Moore Regional Hospital) and to help look after Theresa. Gwen returned to Aberdeen and worked for the Ford Motor Company until she retired. Gwen and Theresa lived with their parents. Roberta, her husband, and daughter lived in the house right next door. The family believed that education was paramount however, they also believed that Christian education was equally important. Living a Christian life was important.
Gwen and Teresa Zimmerman came together in 1998 to create the Robert and Temperence Zimmerman Scholarships in honor of their parents. When Teresa died in 2007 she had left an estate gift to establish a scholarship fund in her sister's name, the Gwendolyn E. Zimmerman Memorial Endowed Scholarships. Likewise when Gwen passed in 2008 she left an estate gift to create the Theresa Zimmerman Endowed Scholarship Fund.