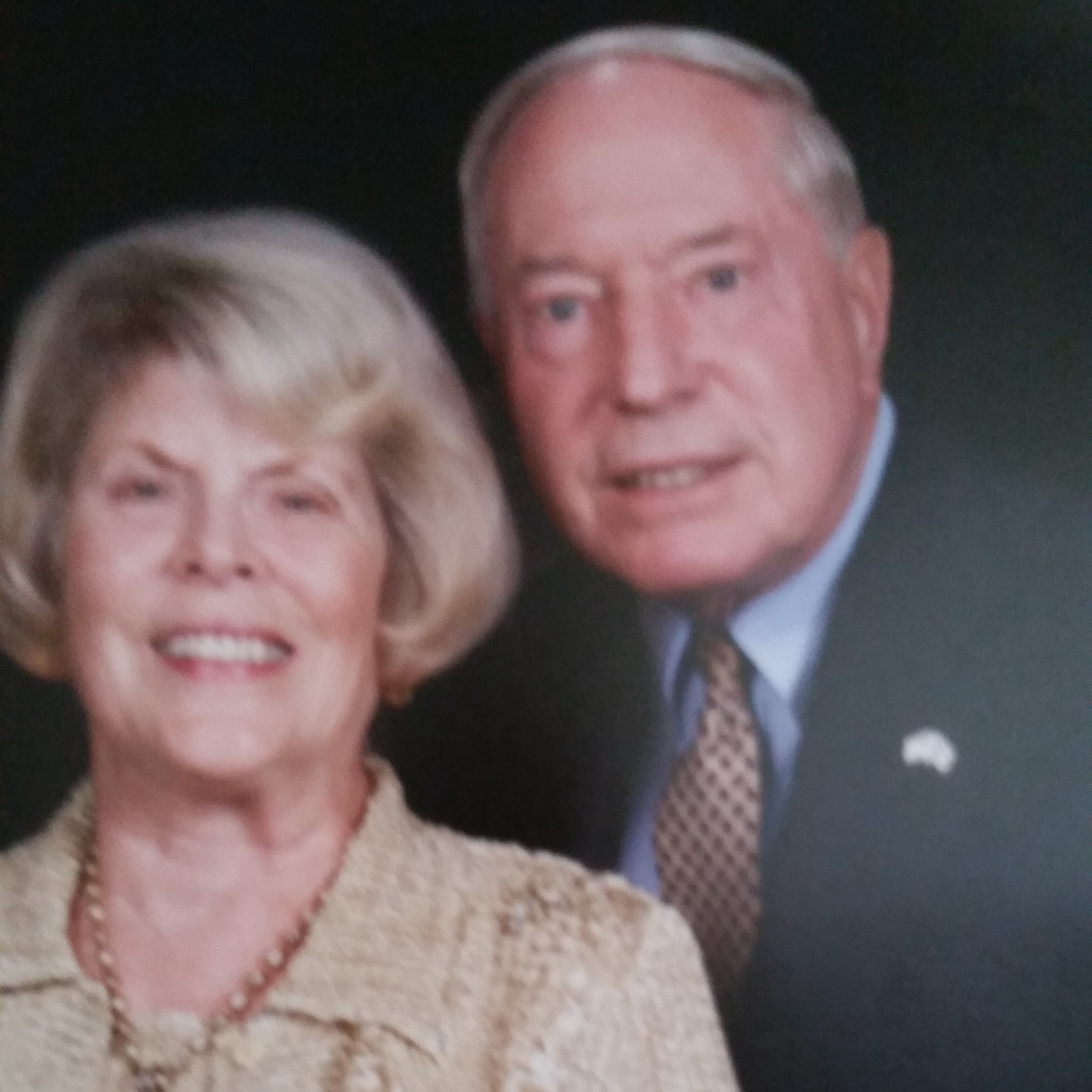 Alan Birchler and Molly Thomas Birchler
Both Alan and Molly had parents who were keenly aware of the value of an education. Alan's father Charles Birchler earned his degree from Purdue University and Molly's father earned his degree from NC State. Alan grew up in Cleveland Heights, Ohio graduating from St. Ignatius High School and several years later from Purdue University with a degree in Mechanical Engineering. Molly grew up in Albemarle, NC graduating from Albemarle High School. She earned her undergraduate degree from Coker College, Hartsville, SC and later a Master's degree in Education with emphasis on Reading from the University of Toledo in Toledo, Ohio.
Alan and Molly met in Toledo, Ohio where Alan was employed with Dana Corp and Molly was a teacher in Sylvania, Ohio. Al's son Bill Birchler was a student in the junior school in which Molly taught. but it was not until later that Molly would meet Bill's father Alan and marry him. Moving to Moore County in 2000 and almost back home for Molly was something neither had expected when first meeting, but proved to be the right place to retire for both.
With the passing of Al's son Bill Birchler in 2004, setting up a scholarship in Bill's name seemed a perfect way to memorialize him as well as help another student realize the value of an education. SCC was the obvious choice to establish this memorial scholarship because of the high standards it held in the community. Al and Molly each contribute to their own college scholarship programs believing that a sound educational background is something that a person will always have to value no matter what circumstances life may deal with them. We are most proud to be donors to SCC.
Impact
The Bill Birchler Memorial Scholarships benefit the Landscape Gardening, Culinary & Baking and Pastry Arts, and Health Sciences Programs.